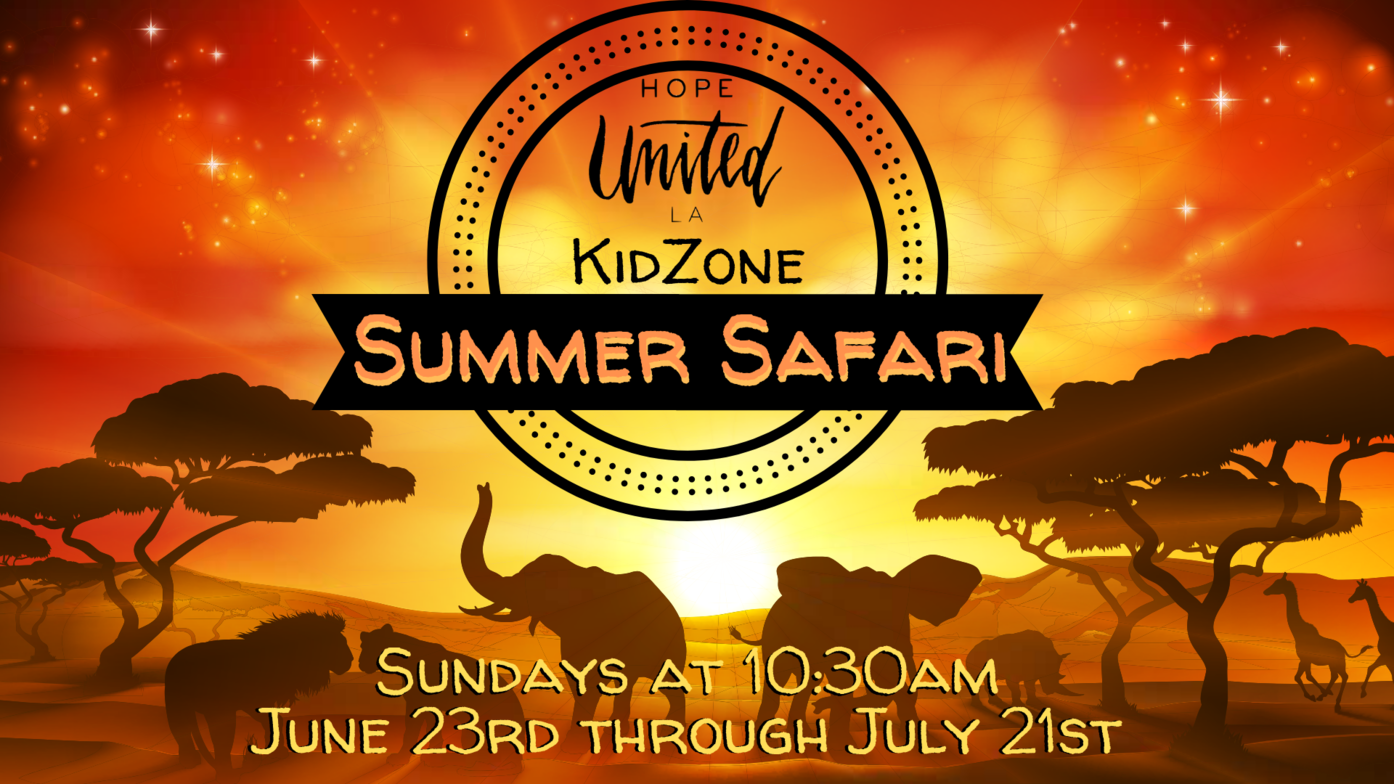 We are excited to launch out KidZone Summer Safari!
Kick off Party Sunday, June 23rd 10.30am will be a fun-filled morning. There will be a water bounce house, games, crafts and a taco bar for the entire family.
The fun continues each Sunday for the next 4 weeks at 10:30am as we explore some exciting animals friends from the Bible. So grab a hat bring your swimmers and some friends and come on the Summer Safari with us.